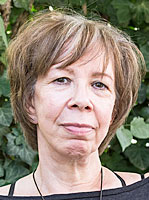 Herzlich Willkommen bei der Praxis am Engelbecken.
Hier können Sie sich informieren über meine Arbeit, zum Therapieangebot und aktuellen Gruppen.
Therapie auch in englischer Sprache.
Welcome to the website of Elizabeth Marshall.
Here you will find information about therapy and current groups.
Therapy also in English.
---
Die Praxis am Engelbecken zieht um.
Ab den 1. Januar 2017 ist die Adresse:
Peschkestr. 14, 12161 Berlin.
---