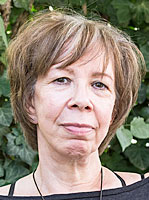 Welcome to the website of Elizabeth Marshall.
Welcome to the Praxis am Engelbecken.
Here you can find out about my work and about therapy possibilities and current groups.
Therapy also in English.
---
Praxis am Engelbecken is moving.
The new address from 1st January 2017 is
Peschkestr. 14, 12161 Berlin
.
---